01 Mar

Surgeon helping Ukrainians one stove at a time
Dr. Jian Shen joins the movement to bring heat to struggling families in Ukraine
FOR IMMEDIATE RELEASE
March 1, 2023

Latham, NY- "No one should be cold, especially children. As this war enters its second year, I wanted to show support to people who are suffering without heat", stated Jian Shen, MD, Ph.D. He explained further, "As the war in Ukraine continues, this year I chose to support children in Ukraine by purchasing stoves. I am hoping the stoves will be a tangible item that can ease suffering by providing heat and food – even a little bit – even from afar." The fellowship-trained Endoscopic Spine Surgeon with offices in New York and New Jersey added, "As a parent, I hated hearing about children who were suffering in the cold." He is hoping others will join him in the cause by supplying stoves and humanitarian aid to the war-torn country.

Dr. Shen purchased 10 stoves for Ukrainian families through the charity Ukrainian Children Inc. (www.ukarinianchildren.org.) The organization is providing food, medicine, and supplies to people in Ukraine. Ukrainian Children, Inc. pairs donations with villages in need and provides the logistics to get the stoves from Warsaw into the hands of Ukrainians.

The organization also put the name of Dr. Shen on each stove. The stoves can also be used to cook food.
Dr. Shen also sent Christmas donations to refugee women and children living in a convent in Warsaw, Poland. The financial assistance allowed the women to buy needed clothes and toys for their children. For their first Christmas displaced since the war began, the women were able to make a Christmas dinner featuring their homeland dishes. The women sent a "Thank you" and pictures to Dr. Shen.

According to the International Rescue Committee (IRC), report released on December 22, 2022, 25% of respondents did not have access to sufficient heating and 61.3% reported that their houses were in need of repair. The renewed waves of shelling recently severely impacted energy infrastructure and knocked out power in major cities, plunging vast parts of the country into darkness. They added, "People's capacity to cope with cold is further impaired by the destruction and failure of critical infrastructure, lack of heating and electricity, and the trauma of living under constant shelling."

As temperatures plummet in Ukraine, and the war enters its second year, Dr. Shen is proud to be a part of the global humanitarian response. He concluded, "It is a small gesture but hopefully it will help a few people the cold temperatures."

For more information about Jian Shen, MD, Ph.D. please visit www.envisionspinesurgery.com.
Recently Ukrainian Children shared the following report and video: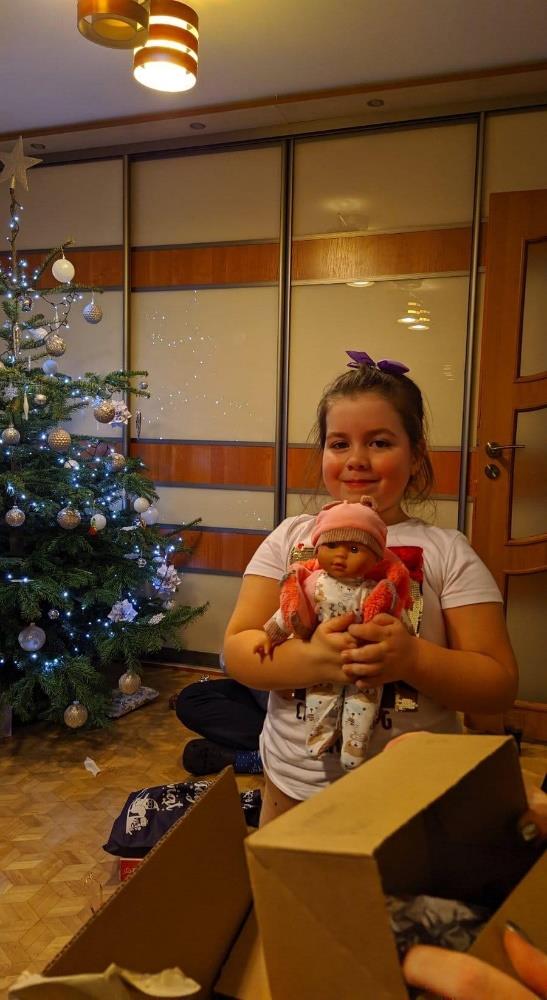 Official Press Release: